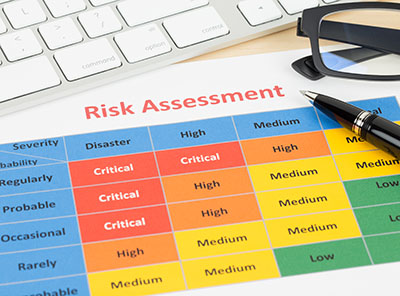 Threat and Risk Assessments:
The conduct of a Threat and Risk Assessment is the foundational stage necessary to support effective planning and allocation of resources. This expert review of business assets, functions and protocols develops a realistic and individualized risk profile. Only with that information can decision makers then truly know where and how to appropriately protect their enterprise. It ensures a best return for their security dollar.

Just as no goalie can stop every shot on net, no amount of pre-planning can prevent all possible harm. A professional 'Threat and Risk Assessment' can scope out vulnerabilities and guide decision makers towards their optimum means of protection. Such deliberations help to reduce uncertainty for future planning and budgeting. Measures developed will be commensurate to actual risks for the enterprise. Too little protection results in avoidable residual exposure to risk while too much drains budget and resources.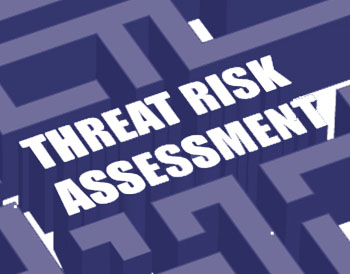 3Si considers Threats and Vulnerabilities in tandem to determine the level of risk and how to reduce it, but also to gauge key strengths and weaknesses, thereby isolating specific areas where the overall security program of an enterprise might be lacking. We then make recommendations and guide organizations in implementing measures to mitigate any areas of vulnerability to reduce the identified organizational risk.